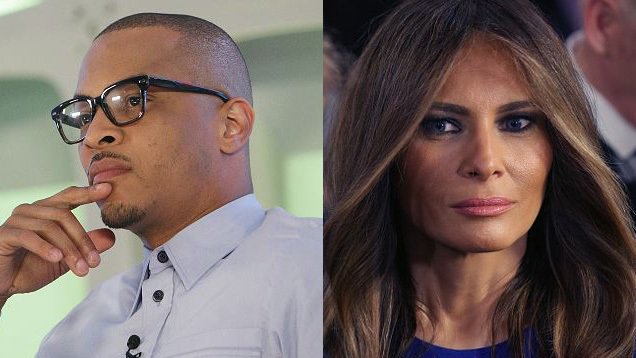 TLANTA – A Melania Trump spokeswoman is asking people to boycott Atlanta rapper T.I. because of his promotional album video that shows a woman resembling the first lady taking off her clothes in the oval office.
Trump's communications director, Stephanie Grisham, tweeted Saturday asking how the video was acceptable.
How is this acceptable? #disgusting #boycottT.I. @Tip https://t.co/HvnFahfsVK

— Stephanie Grisham (@StephGrisham45) October 13, 2018
T.I., whose real name is Clifford Harris, tweeted Friday "Dear 45, I ain't Kanye" before sharing the video.
The woman is wearing a jacket that reads "I REALLY DON'T CARE, DO U?"