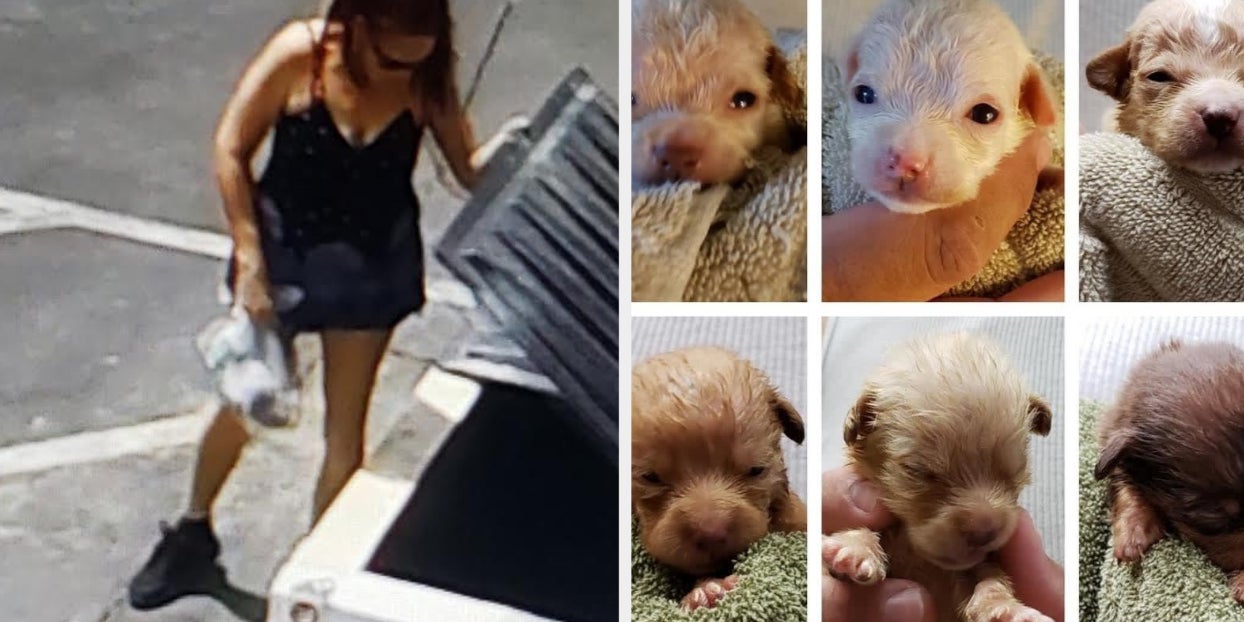 The woman who was caught on a security camera throwing seven puppies into a trash can in Coachella, California, pleaded guilty Wednesday to 14 counts of animal cruelty and animal abandonment.
A judge sentenced 54-year-old Deborah Sue Culwell to 365 days in county jail. She previously pleaded not guilty, but changed her plea in court on Wednesday.
Culwell will spend 275 days of her sentence in custody and 90 days on a work release, the Riverside County District Attorney's Office told CBS News on Thursday. She also faces seven years of formal probation after her release.